NSOFT INDIA SERVICES
Utility Automation Solutions: Smart Metering, AMI (Advanced Metering Infrastructure), Total Revenue Management for Utilities, Utility ERP solutions, Automated Rural Drinking Water supply system, Energy Management, Smart Grid and Smart City Solutions
NSOFT is a Utility Revenue Maximization specialist. Our solutions help distribution utilities increase revenue, profits, productivity and reduce losses. We do this through our state-of-the-art low-cost smart metering solution/AMI, Smart IOT modules, billing & collection solutions, utility automation systems, Analytics, RF/Wi-Fi/GPRS communication networks, Energy auditing and Energy management solutions.
SMART METERING, REVENUE MANAGEMENT FOR UTILITIES
Billing, Collections & Total Revenue Management with BI/analytics/MIS and automated workflow management.
AMI & Smart metering: Smart IOT modules, Integrated Smart meters, MDAS, MDMS.
Realtime Energy audit and accounting and energy leakage identification.
Field metering & Billing services
ERP for Electric & Gas utilities.
Automated Rural Drinking Water supply system.
Energy management/sub metering system for Industrial/commercial consumers.
Mobile/web apps/portals for energy management, bill payments, customer service.
Applications for smart pricing, tariff management, Outage management
RF/GPRS/WiFi Communication modules to establish communication networks between meters/IOT devices and head end software.
Distribution Management -Technical Loss reduction at DTCs using IOT modules & AMI system.
Modules, IOT devices, sensors and software applications to build smart grid/smart city applications.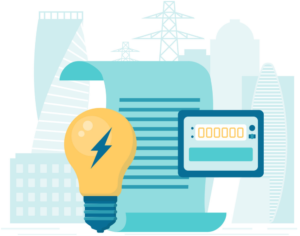 Total Revenue Management (TRM) Solution for Utilities
NSOFT TRM (Total revenue management solution) is a complete head end software solution that automates data collection, work process and analysis in billing and collection for utilities & controls the meter.
It eliminates loss, increases billing & collection efficiencies, and helps Utilities to increase profits & revenue.
TRM captures meter readings, processes data, produces bills, records cash collection and provides visibility into operations for top management in the form of MIS – Reports, Alerts, Dashboards, Analytics
Click for more details…..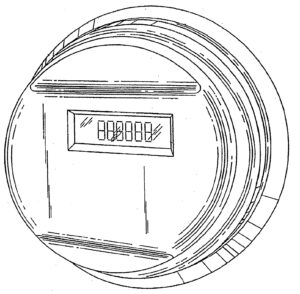 Smart Metering
NSOFT's AMI/Smart metering system is and end-to-end solution whereby consumer meter data is read automatically and transferred to a remote software, which in turn controls the meter. Our patented Smart IOT modules are fitted on low cost DLMS (IS 15959) meters to achieve the full functionality of a IS 16444 smart meter. This converts the system into a smart metering system at a fraction of the cost of conventional smart meters.  It comes with a Head end system that has an MDAS for meter data acquisition, MDMS for meter data management, and a billing and collections management application. It implements Real time energy auditing and accounting with feeder/DTC metering and also enables prepaid and post-paid metering on the same system.
Click for more details…..
Automated Drinking Water System
Our automated drinking water supply system uses smart meters, smart IOT modules, IOT devices, sensors, actuator valves, communication networks and software that automates and controls the entire water supply system to ensure optimum drinking water supply to communities, reduce operational cost and electricity cost of pumping. The system provides real time data on water supplied, energy consumed, health of assets, leakages, dry bores etc.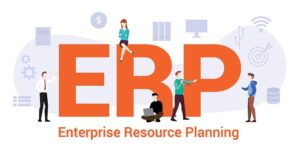 Utility ERP
Financial management of public utilities, municipalities and semi-governmental institutions require specialized solutions that are built from the ground up. Utility ERP solution is built from the ground up for distribution utilities and public sector utilities. It automates and integrates process across Finance & accounts, works & projects department, inventory, revenues and expenses. It helps speed up operations, improve productivity and make the utility ready to take on any competition. It improves financial management and reporting.
Click for more details…..
Energy Management
Our energy management solution applies analytics on real time energy meter data, and helps Industrial and commercial consumers gain real time visibility into various energy parameters like consumption, load, PF etc. This enables detection of causes for high power consumption/wastages and enables energy cost optimization. For commercial establishments, sub metering and billing is also provided.
Our Smart IOT module comprises a load switch and a communication module, which when fixed onto a DLMS energy meter, converts it into a Smart meter by establishing bi-directional communication and remote disconnect/reconnect, thus making it a disruptive solution for low cost AMI/AMR. The module works on Cellular & RF technologies. NSOFT has been awarded a patent for the Smart module. It can also be used for water & gas meters. 
To achieve lossless data transmission a robust and scalable communication network is required. NSOFT module can use a combination of RF/WiFi/GSM protocols to collect data from the meter and transmit to HES (Head end system) and vice-versa. The choice of protocol depends on the topography and need for WAN, PAN or LAN and helps optimize network cost and make it efficient and effective.
We provide field metering and billing services for electricity and water utilities. Our mobile applications enable data capture on the field, field routing of staff, seamless upload/download of meter reading and billing data as well as collection services. Errors in manual meter reading are eliminated by using optical port metering, where meter data is read by connecting the mobile phone to the meter via optical ports.  Drive-by meter reading and AMR for electricity, gas and water metering are also provided.
We provide workflow automation and online portals for state PSCs, covering entire Job application lifecycle from online advertisement, automatic online application form processing, exam/interview scheduling, providing backend MIS to departments until closure of post.
EV charging station management system (CSMS) is a cloud based backend software which can collect Realtime data from charging stations as well as control the charging station. It will also act as a complete revenue management system with full cycle metering, billing, collection, reconciliation functions for the entire network. It also has a mobile application for users to locate EV charging stations, charge vehicles, make payments.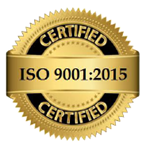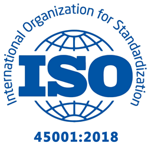 NSOFT (India) Services Private Limited.
580, 30th Main Rd, 7 Block, Banagirinagara, Banashankari 3rd Stage, Banashankari, Bengaluru, Karnataka 560085