Smart Metering, AMI
NSOFT Smart IoT modules and Integrated Smart meters are disruptive low-cost Smart metering solutions that allow automatic & remote meter reading, billing & collection, energy accounting, loss reduction and revenue enhancement for utilities.
End-to-end AMI or Smart metering system
NSOFT's Smart metering system helps read meter data and control meters remotely & automatically
It comprises Smart meters and Smart IoT modules that convert existing DLMS meters into Smart meters.
Communication network using RF, Wi-Fi and/or Cellular technologies is created for sending data to the HES.

A robust cloud-based HES/MDAS with MDMS and TRM application software is used for Billing, Collection, Revenue management and analytics.

Both postpaid and pre-paid billing systems can be operated.
Allows Real time energy audit and accounting for loss detection.
The AMI infrastructure is supplied, installed, operated & maintained for the duration of the project.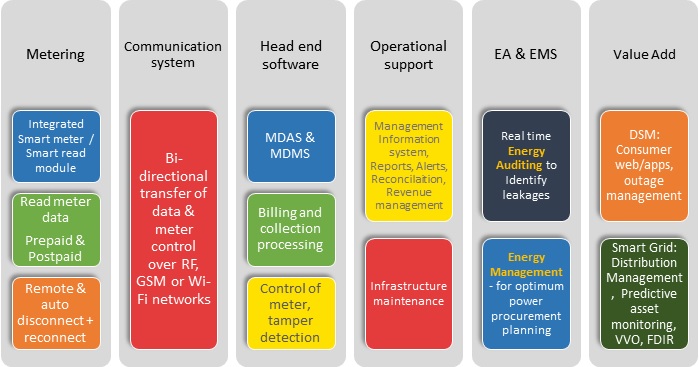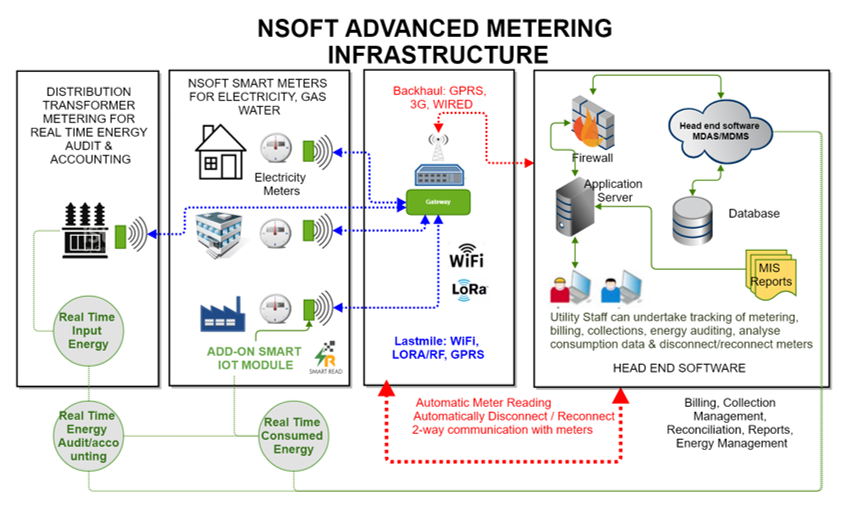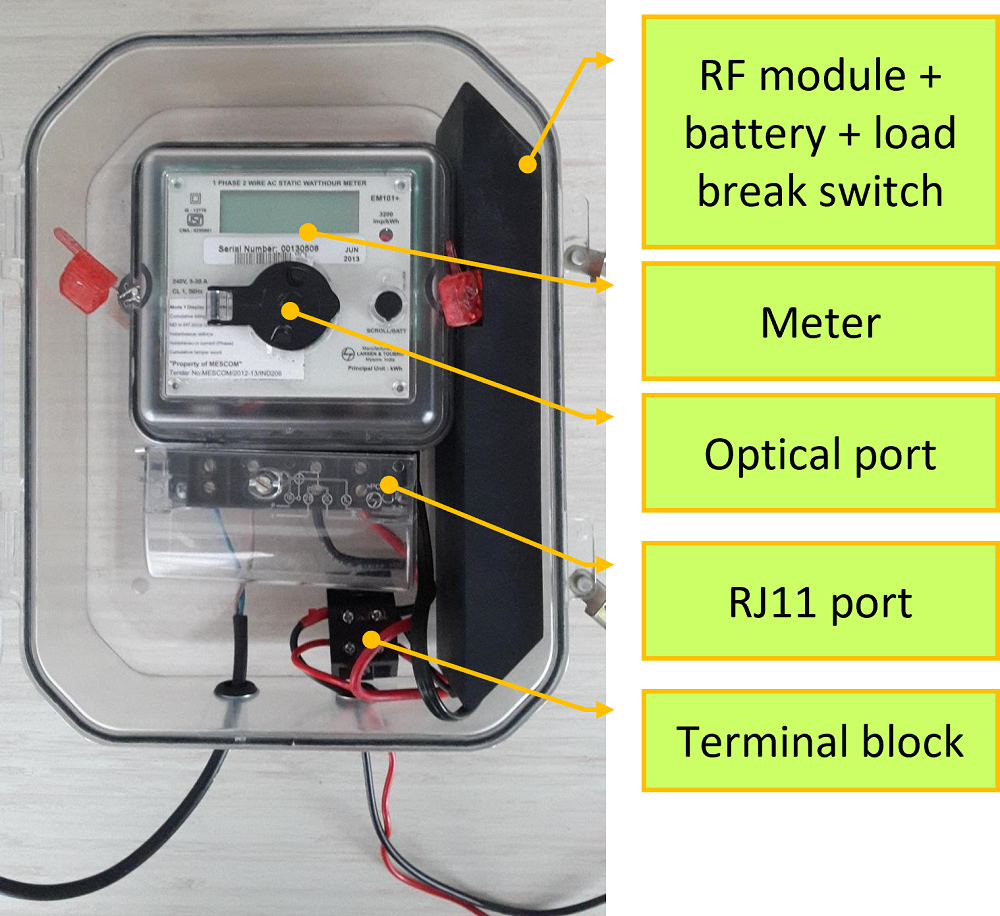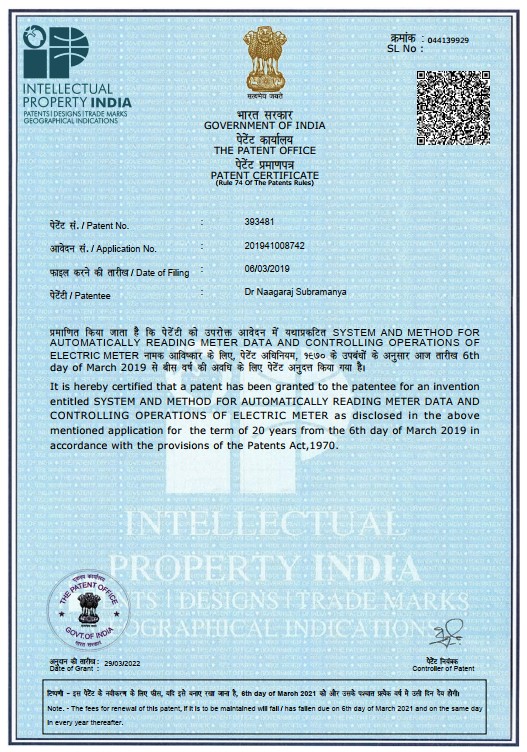 Technology of Smart IOT modules
Provides core AMI functionality for automatically reading meter data and to control the meter.
Converts existing DLMS meter infrastructure into an end-to-end smart metering solution, by swapping/fitting modules onto existing DLMS meters.
Smart IOT module is a communication Module integrated with a Load break switch. It connects with optical port of DLMS meters for bi-directional communication enabling automatic real-time meter reading. It extracts data (as per IS 15959 DLMS protocol) from IS 13779 meters. It achieves the same functionality as an IS16444 smart meter. The only difference being that the module is external to the meter, though sealed in a box.
The load break switch enables Remote-Disconnection/ Reconnection.
The module exchanges data with the meter, forms a network with gateways and communicates with the HES/MDAS over a communications network (GSM/RF/WiFi).

Smart modules create a low-cost AMI system, while providing all features compared to conventional smart meters. This makes projects feasible, breakeven quickly, and provides Utilities with significant capabilities to manage their system, and make them smart grid ready.

NSOFT has received a patent for design of the smart module.

Integrated Smart meters
SOFT smart meter helps build a comprehensive, innovative, and cost-effective AMI system. It comprises a DLMS meter onto which a load break switch and communication module is integrated to convert it into a smart meter.
DLMS meters are constructed as per the requirements of IS 13779 – in terms of metrology and physical meter construction. They are based on IS 15959 for DLMS data exchange protocol and follows the standard protocol through which all meters should communicate with external systems.
The DLMS meter only requires a Load switch and a communication module to get converted into a full-fledged Smart meter. They come with optical/RJ11 ports (as per IS 15959 part 2) that can be used for data exchange.

NSOFT Smart IOT modules are fixed onto DLMS meters to provide all the functionality required by IS16444.

All of the above are enclosed and sealed in a box to offer a low-cost Integrated Smart meter, which is modular in nature.
The DLMS meter and the module are hot swappable in the field for repair and maintenance. They cost lower because DLMS meters are mass produced in India, and the module can also be mass produced.
Bi-directional communication is achieved. The meter transmits data wirelessly to the Head end software, and the load switch can also be controlled remotely through the software.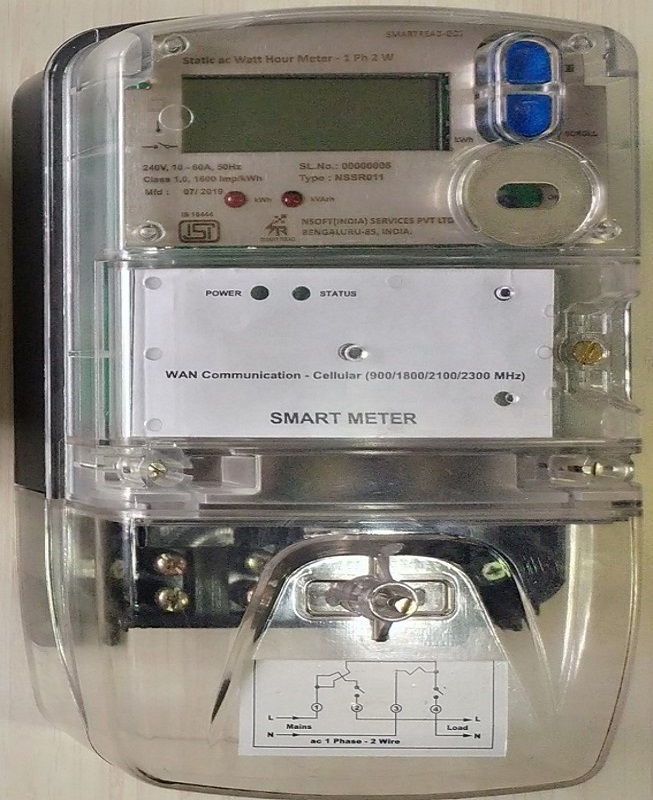 Communication Networks
Establish effective communication networks for lossless data exchange between Meters and HES.
Our gateways and modules use RF/WiFi/GSM networks for data exchange. It meets all payload and security/integrity requirements specified by CEA guidelines. GSM for backhaul & RF/WiFi for last mile are used in combination based on need to optimize networks based on topography.
Real Time Energy Audit & accounting
Identifies leakages in real time and alerts authorities
1) Compare real time consumption with upstream readings at DTC and feeder and detect energy leakage
2) Achieve 100% consumer indexing and metering
3) Detect technical loss, load imbalance at transformer
Head End software & Applications
The software comprises a MDAS (meter data acquisition system), MDMS (meter data management system), TRM (billing and collections management system) and other energy auditing, analytics and mobile applications, which together achieve all the requirements & functionality mentioned in IS16444 and Central Electricity Authority's specifications for a smart metering system.
Total Revenue Management for Billing & collections
TRM is a head end software, which can automatically communicate with the meter wirelessly as in the case of AMI, or manually collect meter data using a range of intermediate devices like mobile phones, spot billing machines, optical ports which in turn communicate with the software over GPRS.
Features
Our Disruptive Smart Read IoT module creates a low-cost, end-to-end Smart metering/AMI system.

Smart IOT module
Smart Module with a communication system that works on RF, LORA, WiFi and Cellular technologies.

PREPAID & POSTPAID
Utility can switch between pre-paid and post-paid AMI systems. Both systems can be operated in parallel for various segments of consumers.

AUTOMATIC meter reading, billing & collections
Remote, real-time meter reading, automatic bill generation & distribution, auto disconnect & reconnect subject to non-payment results in 100% Billing & collections.

Smart grid applications
Use the system for Distribution automation, Outage Management system, Predictive transformer monitoring, Fault detection, Isolation and Restoration (FDIR) & Distributed energy resource management system (DERMS).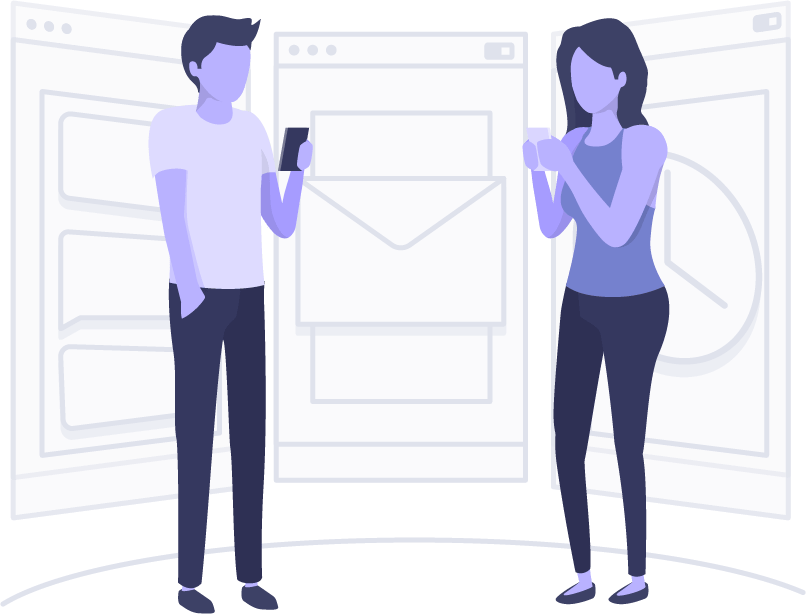 2 way communication
Allows bi-directional communication between the Meter and Head End Software

realtime energy audit & energy accounting
The system helps record meter readings in real time at various points in the distribution network, corelate data and account for energy. Detect leakages.

safegaurd existing investment
Convert existing electronic meter infrastructure into AMI with our Smart Modules at a fraction of the cost, and enhance value of investments already made in DLMS meters.

Energy Management
DTC metering, transformer load balancing, outage detection and notification, demand supply balancing, energy demand forecasting and power purchase decisions.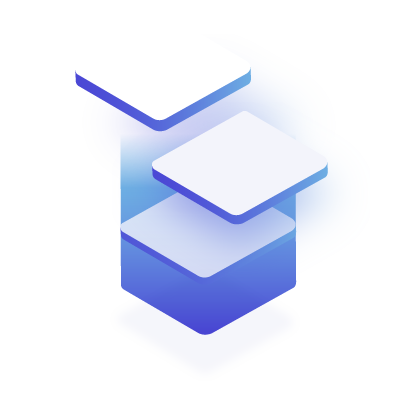 Modular Design
Interoperable across various makes of DLMS meters, replace/swap meter or module on the field separately, easy to service and maintain locally.

The system comes with a robust Head end software with MDAS and MDMS, that manages data, billing, revenue management, energy accounting and Reports.
Click To Read More….

demand side management
Detect tamper and theft, malfunction, outages, link with Demand Response programs, provide consumer apps for energy management.

Other functionality
Outage Management System
Load management & balancing
Alerts, messaging & notifications
Mobile Applications for billing and workflow management
NSOFT (India) Services Private Limited.
580, 30th Main Rd, 7 Block, Banagirinagara, Banashankari 3rd Stage, Banashankari, Bengaluru, Karnataka 560085